Already this year has flown by and we have been quite busy. Just this last week there was maintenance on a 200' tower and replacement of a backhaul wireless radio, connectors and cable that had gone bad. The cable had a slice in it and the torrentials rains had filled it with water causing a short. We are continuing to prepare for PNG. It has been a long wait but together with the IBM team a summer installation looks great. Check out the PNG column for some answered prayers from Brother Brad Wells. Thank you for all your prayers and support!
---
I went to the national licensing authority?s office in our capital, Port Moresby, with trepidation. This visit would determine whether Bible FM?s upcoming launch to the two largest cities, Port Moresby and Lae, would proceed this year. As we pulled up to the office, the director was waiting just inside the door to meet me. That was a good sign. I rolled out the plan: Port Moresby, Lae, Kodidanga, and Hela Province in 2013. Five other downline stations in 2014 and, Lord willing, five more in 2015. The director listened with interest and explained the steps we must take to make Bible FM a nationally syndicated station. With whole-hearted consent, the licensing authority gave their approval for Bible FM to proceed. In this conference I was put in contact with a Christian customs agent who will be able to get the container imported, Lord willing, duty free. Your prayers are being answered! Perhaps a bit slower than we planned, but yet we see God?s hand working and things unfolding in His time and way. Thank you for standing by us in this effort.
---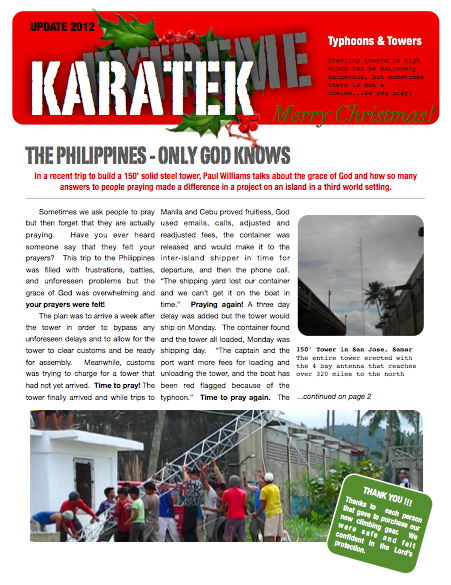 ---
NEW TOLL-FREE NUMBER
1-800-RADIO-42
Please make a note of this new number. This number works for both VOICE and FAX. We are trying to set up a better service for you, especially as we approach the LPFM filing window in October. If you have any questions please give us a call!
A Note About Our History
Thank you so much for visiting our web site. KaraTek International came about through the mutual work of co-founders Paul Williams and Martin Gibbs in Christian radio and other electronic ministries. Burdened by the scarcity of skills within churches to design and build complicated technical projects such as radio stations, we found that the Lord had been working in each of our lives to prepare us for this ministry.
Paul Williams
Paul's tenure as a missionary and pastor, work in technical fields, his education and experience worked together with Martin's skills to form the core of a team that has both depth of technical knowledge and the organizational abilities to follow a project from start to finish.
Martin Gibbs
Martin's background in radio, design and construction of sophisticated electronic instruments, software engineering and management of a large design engineering department, is being used by God together with the rest of the team to further the spread of the Gospel of Jesus Christ.
Our Burden
Our main burden is to plant radio stations on the missions field so that those who have never had an opportunity to hear the Gospel may respond and find eternal life through Jesus Christ our Lord and Savior. In doing so, we also want to help churches in the USA and abroad communicate better, and reach the ultimate goal of evangelism through discipleship and the building of strong families as well.
Projects
Paul and Martin have been involved in starting stations not only in the United States but also in Japan, the Philippines, the Marshall Islands, Iraq, Liberia, Rwanda and have many projects that are in the planning stages today.
Please visit our web site often to learn of new projects at KaraTek. Please pray regularly for this ministry, and ask the Lord how else you can help spread the Gospel to this needy world.
FACEBOOK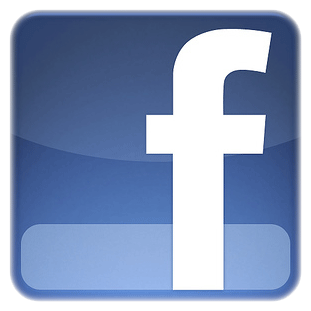 Click Here! to see our page
---
If the Lord lays on your heart to donate to the ongoing ministries of KaraTek International, all transactions are secure, and tax deductible in the USA.