As of the 12th of December ALL of the applications that were submitted by KaraTek International have been set to the status "accepted for filing". This means that (quote from the FCC) "if your application does not conflict with other window filings and meets all other domestic and international requirements, it will be processed within a few months of when it was filed. " Also, each of our applications were the only ones in their area. They will have the best opportunity at gaining the largest listening audience possible because they are the only new station. Please continue to pray that each Construction Permit would be granted and that these stations would be used for the Glory of God!
---

---
Coming to the close of this year, God has done so much for each of us and we are grateful as a ministry to have been blessed with many opportunities this year. We thank God so much for each of our dear friends that support us in prayer and finances. Your faithfulness to the Lord has allowed us to continue the ministry that God has given to us as a tool to reach the lost of this world with radio. Please pray for the Gospel message, that many will be saved, as it goes out via the Christmas Story of our Savior's Birth. May this blessed time of year bring you great joy and wondeful family memories!
A Note About Our History
Thank you so much for visiting our web site. KaraTek International came about through the mutual work of co-founders Paul Williams and Martin Gibbs in Christian radio and other electronic ministries. Burdened by the scarcity of skills within churches to design and build complicated technical projects such as radio stations, we found that the Lord had been working in each of our lives to prepare us for this ministry.
Paul Williams
Paul's tenure as a missionary and pastor, work in technical fields, his education and experience worked together with Martin's skills to form the core of a team that has both depth of technical knowledge and the organizational abilities to follow a project from start to finish.
Martin Gibbs
Martin's background in radio, design and construction of sophisticated electronic instruments, software engineering and management of a large design engineering department, is being used by God together with the rest of the team to further the spread of the Gospel of Jesus Christ.
Our Burden
Our main burden is to plant radio stations on the missions field so that those who have never had an opportunity to hear the Gospel may respond and find eternal life through Jesus Christ our Lord and Savior. In doing so, we also want to help churches in the USA and abroad communicate better, and reach the ultimate goal of evangelism through discipleship and the building of strong families as well.
Projects
Paul and Martin have been involved in starting stations not only in the United States but also in Japan, the Philippines, the Marshall Islands, Iraq, Liberia, Rwanda and have many projects that are in the planning stages today.
Please visit our web site often to learn of new projects at KaraTek. Please pray regularly for this ministry, and ask the Lord how else you can help spread the Gospel to this needy world.
FACEBOOK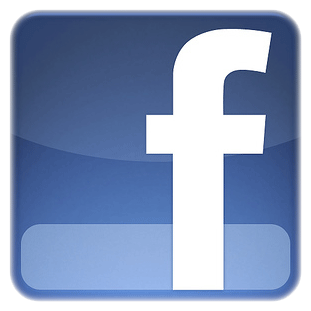 Click Here! to see our page
---
If the Lord lays on your heart to donate to the ongoing ministries of KaraTek International, all transactions are secure, and tax deductible in the USA.